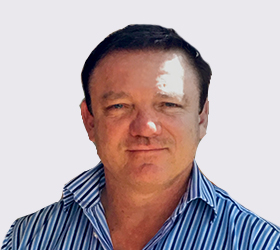 Rohan Thomas
AHTV Network & Content Director
Rohan is responsible for design, development, delivery and management of the Aboriginal Health Television (AHTV) network. AHTV is a Federal Government funded initiative to provide culturally relevant content and important health messages to hundreds of Aboriginal community-controlled health services across the country. AHTV is a world first media solution for First Nations peoples of Australia.
AHTV aims to improve health literacy for Aboriginal & Torres Strait Islanders at the point of care when patients, their families and carers are most open to health messaging, resulting in better health outcomes.
For the past decade, Rohan has run a media production company (Altervision) and worked across the country and around the world as a producer/director. Rohan is passionate about producing content for television and online audiences that offers emotive visual storytelling to inform, inspire, enlighten and entertain people with messages of accomplishment and positive change.  Rohan has over 20 years' experience in financial services, corporate marketing and media.